Welcome to Fibrelay Utilities Ltd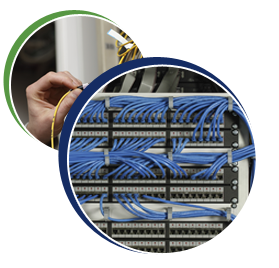 Fibrelay Utilities Ltd (formerly known as Fin Europe ltd) was formed by Seamus Hackett during 2009 primarily as a consultancy based service. Overtime this provided us with the opportunity to develop the business spectrum further into providing more network build and maintenance orientated services to the industry.
During 2012 a new board of Directors was appointed to bring both strength and vision to the future growth of the business. This strategy has enabled us to get a firm foothold back into the industry.
Seamus Hackett has worked alongside the majority of global operators that had a vested presence in the UK. Installing many of the conventional network infrastructures that are in place today.
We have created a management team which is moulded around the skills that each individual Director has bought to the company. Knowing each other's strengths we have used this to develop a pro-active company that provides excellent technical skills and service.
Fibrelay are firmly committed to providing a service which manages Health & Safety and Quality. Through its proven business systems and procedures which are in place.
What Fibrelay Utilities can offer clients:
Below are just some of the services we can provide for a full list of our services please click here.
| | |
| --- | --- |
| | Route proving, surveying and design |
| | Cable network installation and construction of both local and long haul cable networks |
| | Business installations and connectivity |
| | Fusion splicing and termination of multimode and single mode cables |
| | Testing of cables and provision of the results LM-OTDR-PMD-CD |
| | Sub-duct installation |
| | Installation of containment, internal tray trunking, cabinets, frames, copex etc |
| | Health & Safety Services |
| | Civil Engineering |
| | Power Sector - the installation of power cables from 11kv through to 132 kv - offer a full spectrum |
| | of high voltage cable |
| | |
Get in touch with us:
For all enquiries please contact us by phone, email or via our contact form.
Call us on: 01323 844 357